About OnTrack Capital Management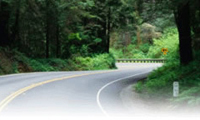 We are a full-service investment team committed to helping people pursue their financial goals in a confident and well informed fashion. Through our Broker/Dealer, a wide range of financial products and services are available to individuals and business owners. We are not day-traders or gamblers after the "fast money" tactics dominated by today's media. What may occur in the market over the course of a few days or a few weeks is really nothing more than ripples on the surface. We are intermediate to longer term investors and prefer instead to identify and set sail with the longer term "currents."
With nearly forty years market experience, we have learned the importance of patience and strategic discipline. While all of our portfolio's are well-balanced and geared for the intermediate to longer term, we watch all positions closely on a daily basis. Unlike the conventional "asset allocation" approach, we are active managers and as such do not believe in closing our eyes when we feel longer term currents may be changing. We will raise cash and move into a defensive posture when we feel the intermediate to longer term tide may be turning, as we are opposed to living through large portfolio drawdowns during bear markets. What sell-side/defensive advice did your advisor provide you before the financial crisis? How did you fare during the .com crash of 2000? Was your portfolio simply at the mercy of the market?
We firmly believe our strategy of combining both technical and fundamental analysis will better serve you, assist you in making better informed decisions and in turn keep you OnTrack in reaching your financial goals with considerably more confidence than you have had in the past.
Please call or email without obligation if you have any questions about our firm or if you'd like to learn the basics of our approach and philosphy.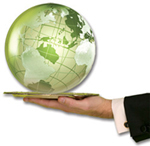 Through our relationship with our Broker/Dealer and Clearing Firm, we have relationships with a variety of financial services companies, so if we don't have a product or service, we know a group that does.
Thank You